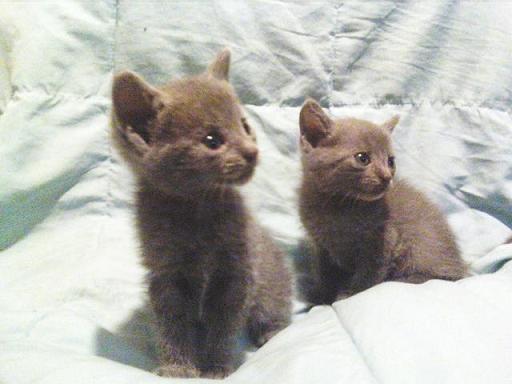 I had no idea that today would be these adorable little babies last day to be cuddled and loved and run around and nick at each other's tails, just like every previous day since they were born. They had a very short 6 week run at life.
I used something cheaper than Hartz, I don't even think it had a specific brand but one thing it did have? IT DID HAVE THE POISION. Please protest everyone.
It was a quiet tuesday afternoon when I decided to bring my kittens inside to feed them some warm milk and play with them just as we would any other day. This time I noticed a flea or two on them, so what did I think; I thought "Oh, I think I've got something for that, yes, yes I do." (A friend had given me a tube of Flea and Tick Drops years ago) I didn't think it would be as potent nor did I think that several hours later my little babies would be laying in the floor foaming at the mouth, jolting threw every muscle in their little bodies and slowly dying…
Needless to say they look nothing like in the picture now. They are limp, cold, wet little bodies with a very faint heartbeat and no breath left in them. The smaller baby died in my arms.
Now I have a sad mother cat and a broken heart. I will never forgive myself as long as I live.
I can't believe trying to kill something as small as a flea can murder your pet. They really need to take this shit off the market or atleast start making warning labels so that people will know that it is a quick killer of YOUR PETS NOT THEIR FLEAS!
The fleas are still alive…