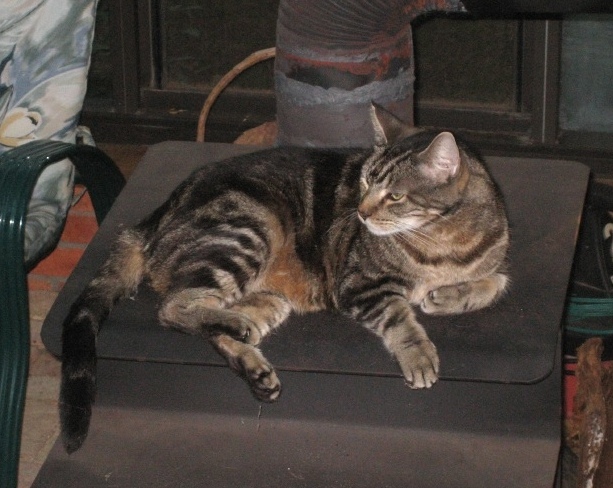 Here's a photo of my once healthy and vibrant cat, Max. He was 10 years old, and fourteen pounds.
Friend to all who entered my home, he also enjoyed the companionship of dogs! When I had friends over, Max was the life of the party.
I buried him yesterday. He died as a result of my putting a Hartz flea collar on him and leaving it on for a week before noticing he was becoming lethargic, eating habits were changing, and his whole personality was changing. I found this site in an attempt to find out what might be the reason for his declining health, and was horrified to learn that I was poisoning him with what I thought to be a safe product. The collar came off immediately, but the damage had been done. After that, all I could do was keep him comfortable and cared for until the end.
If I'd only known beforehand … my dear pet would still be with me and I wouldn't be writing this letter. Everyone I do know now knows Max's story, and about this site. Thank You.